Taking Advantage of Interest Free Credit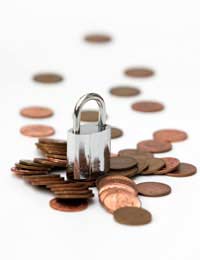 There are hundreds of credit cards available that will allow you to transfer balances and pay no interest in them for a set amount of time. Many store cards also offer this option when you are making big purchases from them. These cards can be a great way to save money and pay off debts slowly without incurring a lot of extra charges. There isn't a catch but you do need to be clear about what you are signing up for and make sure you get out before the offer expires.
Credit Check
A lot of these offers aren't available to the people who need them most – those with large debts and bad credit. Get a copy of your credit report as there are often things on there that you can clear up or change quite easily that will improve your credit rating. For examples, if you are not registered on the electoral role then that can make your rating worse. Shop around though as there are a number of card, often linked to specific stores, that will allow to get a card anyway.
Know The Terms
Offering 0% is great way fro credit card companies to draw people in and make them transfer their balances over. The length of these terms vary though so make sure you know exactly what yours is before you sign up. Also, it is very likely that there will be a transfer fee so check this out too. If you plan to make more purchases on your card then be careful because often any money you pay off will go on the transferred, interest free money first leaving your purchases acquiring a lot of interest at he bottom of the pile.
Make the Most of it
Having these offers is a really great way to manage your debts and pay them off gradually without having to worry about paying a lot more interest. Try and make the most of this time by committing to paying a certain amount off every month and aiming to clear the debt by the time the interest free offer runs out. Obviously this isn't always possible but make a plan, stick to it and take advantage of the situation.
All Good Things Come to an End
Unfortunately, your interest free period won't last forever and then you will start incurring interest on your transfer. This is what these credit companies rely on and the rate they charge is often a lot higher than it would be on a regular card. Make sure you know exactly when the offer runs out and what they will then charge you. When you know it is coming to an end then look around for interest free offers as it is always possible to do the same and continually avoid paying interest.Interest free credit card offers are a really great way to pay off your debts without having to pay charges on them. However, make sure you know what you are signing up to, try and clear the debt before the offer ends and make the most of it.
You might also like...