Motivate Yourself to Stop Spending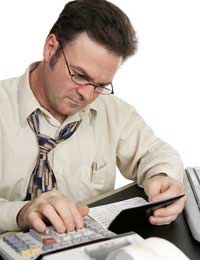 It is easy to tell yourself that you need to stop spending but it is a lot more difficult to actually do it. When you've been spying a new iPod or great pair of shoes your pay cheques can't come fast enough. Then before you know it, you've spent all your hard earned cash but you can't quite work out where it all went. By motivating yourself to stop spending you can save towards something bigger and better and make the most of your money.
Keep Tally
The first step to stopping spending is to keep a tally of everything that you spend. Yes, everything. This may seem like a laborious process but it will help you truly understand your spending habits. You will probably be surprised at how the little things add up and how a bad day at work or rainy Monday can trigger your spending. By understanding what you spend your money on you can find out where you can cut back and may shock yourself into action.
Have a Goal
What do you want to save for? It might be something as small as a new coat or as big as a house but by having a goal in mind it will help you focus your efforts. Whether it is a short term frivolous purchase or a long term goal, stick a picture of the thing you want on your fridge so you see it every morning and remind yourself why you are doing this. This will help keep you motivated and stop you from spontaneous splurges.
Step by Step
Rushing straight in and cutting out all non-essential purchases will soon have you reaching for your credit cards. Going cold turkey is not the best method of attack just take it step by step. Pick the thing that you think will be easiest to cut down on such as your second latte of the day. Focus your efforts on stopping this one expenditure and stash the money away. You will soon be thrilled at the amount you have saved and it will inspire you to move on to the next cut. If you have the odd setback it's not the end of the world, just savour the spend, enjoy it and move on.
Take it Before You See it
Another great way to stop yourself spending so much is to take savings out of your account by direct debit. Arrange it for the day that your salary goes in so that by the time you check your bank balance it has already gone and you won't miss it. Even better, if your company runs a saving scheme then get involved as then the money will never reach your account and you will forget that you ever had it. Ok, it's cheating rather than motivating but sometimes desperate means call for desperate measures!Everyone has the odd time when their spending spirals but if you are regularly left with no money and aren't saving, then you need to get it under control. Set yourself a goal and take it step by step to reach it.
You might also like...