Online Saving Tips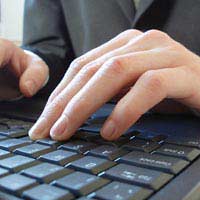 Currently, the world's purse strings are collectively being tightened. Given that online shopping has become the go-to method of acquiring new goods and services in the last decade or more, making savings in this arena is in many people's best interest. We're often paying out for bad deals, or being tempted into not saving through low prices with high postage costs. Here is some advice to assist you in saving for your future.
Firstly, it's worth considering that while some online deals may seem like a steal, they can often be beaten. Use price comparison sites to find the actual lowest price on the web for something, but bear in mind that you'll need to weigh your decision against the reputation of the lowest-price site in question.
You will also need to think about factors like postage, returns, and of course, whether the item you want is actually good value for money, at this point in time. DVDs and other entertainment products often drop in price after a few months, so if you're not focused on picking something up as soon as it comes out, this can often be a good way to avoid paying the initial RRP for the product in question. In fact, many entertainment items can now be downloaded, at a significant discount, which is a plus to anyone looking to save money in this area of their monthly budget.
Keeping to a Budget
"A budget?" Yes, a budget will enable you to make smart purchases, and knowing what you can handle (and can't), will assist you in keeping within the boundaries of the said budget. Don't spend more than you have, and if you're spending with credit cards, make sure you use a reputable site to secure good advice on what cards will work for you. Once you do that, you can think about the other benefit of maintaining a budget - a savings account.
Savings accounts are simple to set up and quick to use, in the age of the world wide web. The reason for this is that online banking has become sufficiently advanced to enable you to move your money to and from accounts, using a simple user interface through a browser. This is an extremely efficient way of ensuring that your money is locked away somewhere safe - sometimes, "safe" may just mean that it's in there so you don't end up spending spontaneously on anything you might realise was a waste of money down the line.
Sell what you don't need
Another way to save using online facilities, is to sell off whatever you don't need, primarily on eBay or other auction sites, as you'll find that even items you think are worthless are of great value to another individual. Want a new coat for winter? Well, if you sell off your old (and somewhat terrible) CD collection from your youth, you could easily fund it without having to use any of your regular income. This is a tactic a lot of people use, and some have even turned selling things on eBay into a full-time job, which isn't a bad idea if you're willing to give up working normal hours to make it work.
Saving isn't a mystical art of not dropping coins for new luxury purchases, it's about learning what you can and can't afford, and how to put away money for later on in life without making the "now" completely miserable. You shouldn't have to live off beans and soup if you're trying to save - you should be able to lead a normal, enjoyable life, just without all of those shopping regrets and investments that never last as long as you'd like. An expensive and hard-wearing pair of shoes should always win out over a pair, which is half the price but nowhere near the same quality.
Learning to become adept at putting money away and never over-spending on new products is a lifestyle, not something to suffer through. Good luck, enjoy your extra funds, and happy saving.
About this Article
This guest article was written by Amanda Garrett for LoveMoney.com
You might also like...