Reduce your Household Bills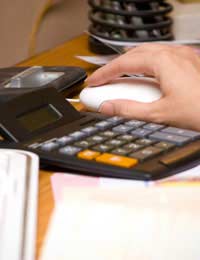 Reducing your household bills can save you hundreds of pounds a year and doesn't need to take a lot of time or effort. Making small changes to your every day life can soon add up to big savings and you will be surprised how easy it is. Also, you may find that your energy supplier is not the cheapest and could cut your monthly bills simply by switching companies on the internet.
Turn It Off
Everybody wastes tonnes of energy every year simply by not switching lights and appliances off when they are finished with them. Making an effort to switch off lights when you leave the room is an easy way to save money. Also, leaving appliances on standby instead of switching them off wastes a huge amount of energy. Taking a few extra seconds to get up and switch them off fully will help save the environment as well as your hard earned money.
Energy Savers
There are a number of energy saving devices that can help you save money on your household bills. The easiest and cheapest way to do this is by using energy saving light bulbs. They last for longer than regular bulbs, and although slightly more expensive, will save you money in the long run. There are also devices you can buy that will turn your appliances off standby or tell you how much energy you are actually using at any one time.
Insulate
The most effective way of saving money on your household bills is to make it so you need to use less energy. If you kit out your home so it is warmer then you won't need to use so much heating to keep it warm. By insulating your wall cavities and roof you will trap more heat in the house. Also make sure you have double-glazing and add extra insulation around door and window frames. By doing these things you will be making an investment to reduce your household bills in the long run.
Change Suppliers
Switching suppliers can make a huge difference to how much you pay on your household bills. Plus, it is really easy to do. Forget those people that knock on your door and try to get you to change, just go online instead. There are a number of comparison sites that will look at what you pay now and show you which suppliers will charge you less for the same services. Just a few minutes on one of these sites can save you hundreds of pounds a year and you won't have to do anything else except click a mouse a few times.
When you get your household bills through every months it can be depressing and seem endless. Yet there are a number of easy and cheap ways to cut back and pay less. Firstly check out whether there is a cheaper energy supplier out there for you. Once you have changed suppliers you can still lower your bills further by taking small steps such as switching off lights and appliances, insulating your home and using energy saving devices
You might also like...