Getting Something for Nothing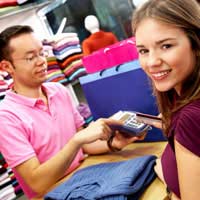 Life can be an expensive venture so the chance to get something for nothing should never be overlooked. There are plenty of ways of claiming what is essentially free money as well as taking advantages of any offers for free items. Keep you eyes peeled, share any offers with friends and make the most of you money by picking up something for nothing.
Points for Purchases
Enticing customers in by offering them rewards cards has become a common thing amongst many supermarkets and high street shops. Avoid any store cards or credit cards that they are offering but do sign up for anything where you can collect points on your purchases. These don't cost you anything but for everything you buy you will accumulate points and these can then be spent as cash or saved up and used on offers.
Freecycle
One man's trash is another man's treasure so something that somebody else is throwing away, may be just what you are looking for. There are a number of community groups that will facilitate this kind of cycle. Freecycle has groups for local areas where you can give things away and claim other people's unwanted items.
Samples
There will often be people in the street or in shops giving away free samples of their products so take advantage of it. Also, you can often ring up or contact a company through their website and ask for a free sample to be sent to you. Many cosmetics companies give away free products when you spend a certain amount on their range and this can work out as great value for money.
Cashback Cards
With so many different credit cards in the market it can be a bit too confusing and you may think that avoiding having one will save you money. However, if you are able to pay off your balance every month then there are cards that could actually make you money. Pick one that gives you cashback on your purchases. It may not be a very high percentage but it is essentially free money every time you buy something.
Claim Your Benefits
There are a wide range of benefits available to you, depending on your circumstances. While some people claim them all, many don't because they don't know what they are entitled to or think they don't deserve it. Visit the government's website and check if you can claim anything. You have been paying your taxes into the system so why not get something back if you can.
Getting something for nothing may not be a common occurrence but is actually quite easy to do. Many companies will use it as a way to lure you in and as long as you are aware not get caught then you can take full advantage of their offers. In the same way, consider a cash back credit card if you know you will strict enough to pay off the full balance every month. Also, find out if you are entitled to any government benefits and claim everything that it available to you.
You might also like...