The Best Tactics for Sale Shopping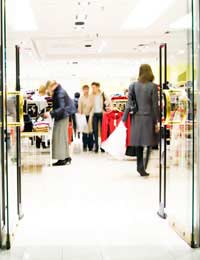 Everybody loves a good sale but it is easy to get carried away and get home with all sorts of things that you don't need and don't really want. Taking advantage of sales is a great way to pick up items that you are in need of or couldn't usually afford, at knock down prices. However, if you make lots of pointless purchases you can end up spending more money than you are actually saving.
Here are some important questions to ask yourself when you are considering buying something in a sale:
Would you buy it if it wasn't in the sale?
Do you need it?
Can you afford it?
Will you get a lot of use out of it?
Will it save you money?
Have a Plan
Although a lot of the fun of sales is to pick up random bargains, you are going to get the best value if you have a plan. If you need a large item such as a washing machine or sofa, then wait until the sales are on and plan where you are going to go to get it.
The easiest place to get carried away is in clothes shops but if you have a list of the things you need and make sure you stick to it you will get a lot more out of the experience
Get There Early
Remember that the early worm catches the worm and also the most discounted goods. This is especially true for large department stores who have huge discounts on a limited amount of stock when the sales first start.
It may seem excessive to be one of those people that queues up waiting for the doors to open but when you come home with something you needed with 75% off it will al seem worth it.
Set a Budget
If you don't want to buy anything in particular but just want to scour the sales in search of some bargains then there is nothing wrong with that. However, decide beforehand how much money you can afford to spend and stick to it. It is easy to get carried away once you are overwhelmed with all the offers but you will only regret it later.
Choose Investment Pieces
It may be more tempting to go for the £3.50 dress rather than the £75 suit but you need to think about value for money. An item that you will get a lot of wear out of that you usually couldn't afford or that is discounted substantially is a much better investment than a fashion item that may end up in the fancy dress box.Sale shopping should be fun but you also need to have a smart strategy. Know what you are looking for and set out to get it. Be strict with yourself about what your budget is and try to buy investment pieces that you will get a lot of use out of. If you are going to do it properly and really want something specific then don't be afraid to turn up early. The sales should be saving you money not making you spend more so make a plan and stick to it.
You might also like...