Make the Most of the Weak Dollar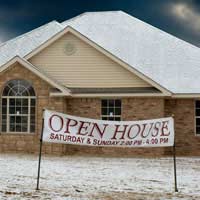 It may not be good for the Americans but the dollar being so weak against the pound is great news for the Brits. With the exchange rate hovering at around two to one, it makes anything that you buy from America seem very, very cheap. Now is the time to take advantage of this before it changes, so get shopping!
Holidays
Taking a holiday to America is a great way to take advantage of the exchange rate. Your flights are unlikely to be any cheaper as you are still originating in the UK but your accommodation and spending money will be less. Try to book your accommodation and any in country travel through an American company so that you get local prices.
Also, it will depend where you go. New York and LA are still going to be fairly pricey, while if you head for more rural America you will get more for your money. Also, remember that there petrol prices are a lot lower so a road trip won't break the bank.
Shopping, Shopping, Shopping
Shopping is the best way to make the most of the weak dollar. Many items such as electronics, jeans and cosmetics are cheaper in America anyway. Add onto that the change in exchange rate and you will end up paying less than half what you would here for a lot of items.
If you buy a lot though, be aware that you may have to pay duty on things when you re-enter the UK. Also, guarantees on electrical equipment may not be valid and also make sure that it is compatible with UK appliances.
Shopping and Shipping
If you can't afford a trip to America then you can still take advantage of the exchange rate. Ordering items from American companies and having them shipped to England still works out a lot cheaper than buying them here. To do this you will need an American address but it is easy and inexpensive to set up a PO box and then have your post forwarded to your English address.
Property
If you are thinking about buying property in America then now is a great time to do it. Property prices are lower anyway over there because they have so much more space and with the exchange rate so strong, you can pick up some great bargains. Don't rush into anything though and do your research so you know how the area you are thinking of has been affected by the credit crunch. Because of visa rules you will only be able to spend a certain amount of time a year out there so make sure you are aware of your situation before you start investing.
Making the most of the weak dollar is a very sensible thing to do. Even of you can't spare the time or money to take a trip over there or invest in property, you can still get some serious shopping down. Many well known brands and electrical items are so much cheaper in America then England that it is worth the extra bit of effort to ship them over.
You might also like...