Know your Consumer Rights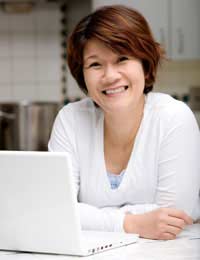 Everyday people buy millions of pound worth if goods across the country yet many are unsure about what their consumer rights are. Many retailers will often try to argue with you about what you are entitled to or may not actually understand the law yourself.
By arming yourself with the facts you will put yourself in a good position to approach retailers with confidence and make sure that you don't get ripped off.
Know Your Rights
How much do you actually know about your consumer rights? If you are like most people then the answer will be not very much. You are entitled to buy good that are of satisfactory quality, as described and work well for a reasonable amount of time.
A lot of retailers will try and tell you that you need to complain to the manufacturer but that is not true, your purchase agreement is with the retailer. Up to six months after purchase you don't have to prove an item is faulty, they have to prove that it isn't.
Sales
If you buy items in a sale, many people assume that they are not entitled to the same consumer rights but that is not true. If you find out that the goods are faulty and were not described as so at the time of purchase then the retailer is obliged to refund you. If you are buying from a private seller your only comeback is whether the product meets the description they gave. If there was no formal description then you will have nothing to go on.
Internet Shopping
There has been a huge surge in internet shopping in recent years and you need to make sure that you protect your consumer rights when you are buying online. You have the same rights via the internet as you do in a shop. As well as this you have up to seven days to cancel a purchase, even after you have received it. Don't let online retailers convince you that they do not need to honour these rules.
Holidays
When you book a holiday you pay out a lot of money and really look forward to enjoying it so if it doesn't go smoothly you can be very angry. A holiday should be as it was described when you paid for it, photos should not be misleading and the accommodation you chose should be available.
If you have problems then complain immediately and take photos or a video recording of the evidence. Do make sure you check your terms and conditions carefully though as you don't want to be caught out by something in the small print.
Don't think that the retailer has the power and is doing you a favour by giving you a refund. They are required by law to provided quality goods, as described and able to work well for a reasonable amount of time.
These rules apply to sales, the internet and travel retailers as well so don't let any of them tell you that they are exempt. Arm yourself with the facts and make sure you claim your consumer rights but be careful to check the small print.
You might also like...