Save Money on your Car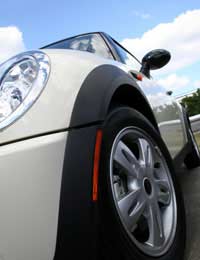 Apart from your mortgage and household bills, your car is probably your next biggest expense. Unless you live in a city with fantastic transport links then it is inevitable that you will need one, especially if you have children.
Cars can work out to be very costly. It's not just buying them that's expensive, it is filling them with petrol, paying the insurance and having to pay out if anything goes wrong that all adds up.
Buy Second Hand
It may be a lifelong dream to drive a sparkling new sports car off the lot but the minute you get behind the wheel of your brand new car will instantly depreciate. Buying a new car really doesn't make sense financially.
If you still want a fairly new car then opt for something that is around three years old. It will still look and work like new but you will get a lot more for your money and be able to enjoy the car without breaking the bank to buy it.
Petrol
Where does all the petrol go? It can seem like you car just guzzles it. This is something to consider when you first buy a car – what its fuel consumption is like. On a day to day basis you can find out which forecourt near you is offering the best rates as just a slight adjustment can make a big difference when you are filling up.
City driving uses a lot more petrol when you are stopping and starting in traffic jams so if you are only going a short distance, consider walking or taking the bus instead.
Insurance
Like all types of insurances there are so many different suppliers and plans out there that it is difficult to know where to start. Go to one of the comparison sites on the web to get a few quotes and see who looks cheapest but make sure you then go directly to the supplier and find out more. If it is time to renew your insurance, then don't do it automatically and see if they will offer you a better deal.
Maintenance
One aspect of having a car that can be a huge drain on your finances is having to pay out for maintenance or repairs when something goes wrong. Most of us don't know that much about cars and are scared of not doing it properly so automatically splash out on the experts.
However, learning how to do the basics can save you a lot of more. Signing up for a car maintenance course at your local college can be even more beneficial.
Cars are often an essential part of your daily life but they can also work out to be a very expensive one. There are plenty of ways to cut back on the expense though. Buying a car brand new may be good for your ego but not your bank balance as they depreciate so quickly. Go for a car that is a few years old instead.
Find your cheapest petrol or if you are only going short journeys then take a walk. Look for deals on insurance and consider signing up to a car maintenance course so you can do your own repairs.
You might also like...