Budgeting for Students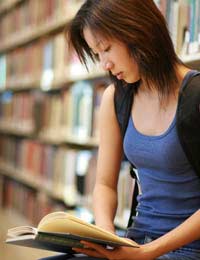 Leaving home for the first time can be exciting and terrifying. As you step into the unknown, not only do you have to make friends, manage your course work and do your own laundry but you have to budget your own money. With so many things to do it can be easy to blow your budget in the first term but this will just leave you struggling through the rest of the year. With a little bit of thought and planning, you can have a brilliant time and still not break the bank.
Budgeting
At the beginning of the year sit down and work out how much money you have. Then divide this up into months, weeks or terms so you know how much you have to last you for each amount of time. Work out what needs to go on rent, fees, travel and bills and then what you are left with is your spending money. Unless you have a fairy godmother, or a part time job then this is the amount you have to live on and you need to spend within your means.
Don't Drink your Funds Away
A lot of your social life is likely to revolve around pubs and clubs. You're young, free and want to have fun and there is nothing wrong with that. However, if you go too wild at the start then you will have to stay in for the rest of the year while your friends are out partying. Student nights always have insanely cheap offers on so make sure you take advantage of them. If it is free before a certain time or in fancy dress then go for it. Pick the drink that is on offer rather than something more flash. Also, although it is nice to be generous, make sure all your friends are taking there turns to buy rounds and aren't taking advantage of you. Finally, try and limit yourself to a certain number of nights out a week. Or if you can't do that then don't drink on a couple of them - it's amazing how much cheaper a night out becomes!
Foraging for Food
You can't spend all your money on alcohol, you have to eat and you have to east sensibly. Try to put money on with your housemates to buy food together as this will work out cheaper, as it will if you cook together. Have a general plan of what you are going to eat for the week and buy your food accordingly. If you fancy the odd kebab or meal out then do it but try not to make a habit of it. Also, it will add up if you always buy your lunch at the university. Try to pack yourself a sandwich and a few snacks instead.
Student Discount
As a student you will get a discount in many different shops - take advantage of it! All those extra 10 per cents that you can save will soon add up to an extra night out or a week's worth of food. Even if there isn't a sign in the shop it is always worth asking if they give a student discount. Also, get yourself a student rail card as you will save a third on your journeys home.
Recycle and Reuse
There is no different information in a second hand book to what there is in a new one and as you probably won't need it by the end of the year it makes sense to by a used version. Your university book shop will no doubt run a scheme where you can buy second hand books and also sell yours back when you are done with them. Or if you think you won't need them that much then take advantage of your extensive library.
It may seem like there are much more important things to think about at university other than budgeting your money, but if you do this right then you are free to enjoy the fun bits
You might also like...