Can you Afford to Have Children?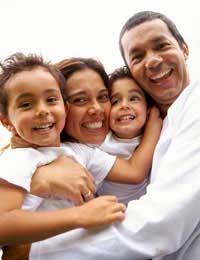 Most people have always assumed that they will grow up, get married and start a family, without really considering how they are going to do it. While the value of having a child can't be measured, it has been estimated that to raise a child until they are twenty one could cost almost £190,000. This is a huge amount of money and if you are struggling to get by anyway, you may be wondering how you can afford to have a small mouth to feed, clothe and provide for. With a little help and preparation though, you can take some of the pressure off and focus on enjoying your new addition instead.
Life Changing
Although it is obvious that your life is going to change when you have a child, most people underestimate just how much. Spontaneous nights out and weekends away will soon need a lot more preparation and your social life will be harder to maintain. Although this may sound a bit daunting, financially it will be helpful. Think about how much money you spend every month on going out with your friends, romantic dinners or drinks down the pub. By channelling this spending into your child you will find the discrepancies not so huge. Make sure you set a little bit by to still have some fun though!
The Most Important Thing is Family
Having your family living nearby can be a godsend when you have children. Grandparents love to dote on the little ones and also make useful babysitters or childminders! Be sensible about how you approach this situation and don't burden them with too much responsibility though. Remember they have a life too and it is unfair to be too demanding.
Family are also your first point of call when you are setting up for your baby's arrival. They will probably be more than happy to buy a cot, pushchair or donate towards the baby's needs. Similarly, as the child grows up, family can help provide trips out, clothes and toys and will be happy to be involved in their life.
Get Saving
Children are expensive and the sooner you can start saving for all those added expenses, the better. If you decide to try for a child then it is a good idea to start outing money away from then on but realistically most people won't do this. Once your baby arrives, the best thing is to make regular saving, how ever small they are. Even nominal contributions add up over time and by the time your child is eighteen you will probably have accumulated a significant amount towards their university costs. If people give you money for the child's birthday then add this to the fund and as they grow up, encourage your children to give a percentage of their pocket money to it.
Be Realistic
Everybody wants the best for their children but you have to be realistic about what you can afford and what they actually need. A toddler who is growing out of their clothes every few months doesn't need to be dressed in designer gear. Similarly, you don't really need an all terrain buggy with sensors and flashing lights.
When it is time for your child to go to school it is understandable that you want them to have the best education, but if sending them to a private school will leave you struggling for everyday living then it's not worth it. Find a good state school and you can always splash out for some private tutoring if necessary.
There is never a 'perfect' time to start a family but millions of couples have managed it and by adjusting your lifestyle and expectations you can too.
You might also like...