Student Loans and Finances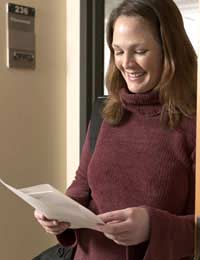 If you are thinking about going to university then you need to consider how you are going to pay for it. Having a degree can increase your earnings significantly over the course of your working life but first of all you have to pay your way through getting one. There are a number of things to consider such as how much tuition you will have to pay, how much loan to take out and whether you qualify for any maintenance grants. As well of this there are practical ways to keep you from becoming too deep in debt.
The Figures
The most that you will have to pay in tuition fees is £3145 and this will depend on where you are going to university, what course you are studying and how much your household income, or that of your parents, is. It is possible to get an interest free loan to pay for these as well as a further £6475 towards your living costs. This is also means tested but you are entitled to 75% of this amount automatically, regardless of your household income. Although it says it is interest free it doesn't actually mean you will pay back no more than you borrow. You pay back what you borrow at the rate of inflation which is currently set at 4.8% so realistically it is a low interest loan.
Do you Need it All?
When someone is offering you £6475 it is tempting to take it all and run, especially when the prospect of paying it back seems far into the distance. However, if you can avoid taking out the full amount then you won't be saddled with as much debt when you graduate. Will you parents be helping you out? Can you get a part time job to supplement it? Both of these options need to be considered to see if you actually need the full amount. You don't have to start paying back your loan until you are earning over £15,000 but then will have to pay 9% of the amount over the threshold to the loans company.
Money for Nothing
You may also be entitled to a maintenance grant of up to £2835 depending on your situation. There are other places you can approach for further grants and bursaries though. Many universities, local authorities will consider your case and help you out financially if the thinking you warrant it. Another thing to think about is cutting down on your costs. If you have a car, do you really need it? Transport is usually good in student towns and you will save a lot by ditching it. Also, think about living at home. It doesn't sound like much fun but will give you the freedom to enjoy yourself without struggling to afford your living costs.
University is a great opportunity to give yourself a head start in life but can also be a great drain on your finances. You don't want to face the rest of your life under a huge pile of debt so look realistically at where you can cut back, what you are entitled to and what you need to make your university experience possible.
You might also like...