Saving for Your Children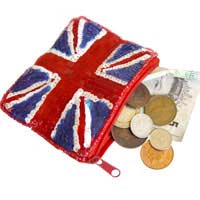 Every parent wants to give their child the best that they can and saving for their future is a good way to help them. However, children are expensive and it can be difficult to find that spare cash or to know what to do with it. You don't need a lot of financial knowledge or a huge salary to make a significant savings fund for your child. Saving a little over a long period of time will add up and give them a head start once they reach adulthood.
Little by Little
The best way to save, whatever it is for, is by putting away regular sums of money. Even if you cannot afford very much it will add up over a long period of time. The sooner you start the better as then the money will have eighteen years to accumulate interest. Sit down and be realistic about what you can afford to spare and then stick to it. The best way is to set up a separate savings account – which are tax free for children – and have a direct debit take out the money each month, or week.
Never Look a Gift Horse in the Mouth
Every child in the country will receive a children's trust fund of £250 from the government and this can rise to £500 for low income families. While it can be very tempting to put this money towards buying the essentials for your baby, it is much wiser to secure it in a savings account. This is a great lump sum to get started with and will grow a lot bigger in the eighteen years before it passes to your child. In the same way, try to save your weekly child benefit. Just this small amount put away every week, with interest, would add up to over £20,00 by the time your child has grown into an adult.
Help Them to Save
When family or friends give you money for your child's birthday you can add this to their savings fund. However, as they grow up they will have other plans! Start teaching your children about money from a young age and encourage them to put a percentage of everything they get into their savings. Ideally they would put it all away but this is unrealistic as every kid deserves to treat themselves now and again.
Is it Safe in Shares?
Another option is to invest some money in the stock market. While this can seem risky and you don't want to lose any money that you have put aside for your children, it should be considered. Shares have consistently outperformed savings and as your money will be invested over a long period of time, the returns are very likely to be better. Talk to a fund manager about investing in a scheme that covers a range of markets.You don't need to have a lot of spare money to invest to make a difference to your child's future. Make the most of any money you get given, save regularly, however little you can afford and encourage your children to do the same. Once they hit eighteen and get a nice cash present they will be happy you did it.
You might also like...