Could you Become a Property Developer?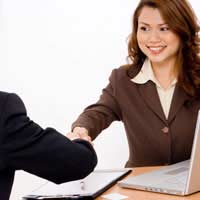 If you've ever watched one of those property programmes where an ordinary person buys an old wreck of a house, does it up and makes a huge profit, then no doubt you have had daydreams about being a property developer. While it is perfectly possible that this could be you, you could also be the person who underestimate the time and money, overestimates the return and ends up a lot worse off and more stressed than when they started.
Going to Market
If you are serious about trying your hand at property development then you need to know how the market is going. Take a look at how much similar properties are selling for, whether prices are steady and how much profit you are realistically going to make by improving the property. If you enter into the project in a heady daze then you only stand to be disappointed.
Location, Location, Location
There is a lot to be said for the well known phrase 'location, location, location'. Not only do you need to think about this in terms of house value and how desirable your property will be but also in terms of practicality. If you don't have easy access then it is going to be difficult and mores costly to transport building materials there. Will you have to cross someone else's property? Can you get planning permission? You also need to think about where you will live while you do the renovations. If your home is a long distance away you need to factor this into your plans.
Enough Hours in the Day?
If you have grand plans about holding down a full time job or running a family while you renovate a property then you need to be more realistic. Projects always take a lot longer and require a lot more work than you originally expect and trying to fit everything in will just leave you overworked. It is always possible to consider taking on a project manager. Although this will up your expenditure it may minimise the length of the project and therefore be worth it.
Money, Money, Money
Always overestimate how much a renovation project is going to cost and have extra cash available for unexpected circumstances. Get realistic quotes and then leave room for things overrunning or unforeseen extras. Also, consider how much you are going to spend on fixtures and fittings. Of course you want it to look good but splashing out on special touches is unlikely to add a huge amount to the vale of the house which is ultimately your goal in whatever you do.
Don't get too Attached
When you are doing up a house it is easy to get carried away with making perfect. Remember though, this is property development and the goal is to make a good profit, not to create your ideal home. Think about what kind of buyer you are aiming at and tailor your choices to them rather than what you personally would like.Property development can be a great way to make money but you need to be realistic about what is involved. The TV programme may make it look easy but the reality can be a whole different experience. If you decide it is still for you then overestimate how much time and money you will need and keep your goal in sight.
You might also like...