Is Property the Best Investment?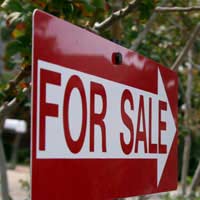 With constant talk about the property market being about to crash it can be easy to become worried. House prices are high and when you are committing to that amount of debt you want to be sure that your investment is a wise one. However, whatever the scaremongers may say, property is consistently a good option, just be clued up about your choices.
Rent Free
Of the main bonuses of owning your own home is that you don't have to pay rent to anyone else. Although you still have the monthly expense, it will go towards your mortgage rather than somebody else's. Instead of putting your money into a savings account, paying off your mortgage as quickly as possible and therefore paying less rent, is the best investment that you can make. If you are currently renting and finding it hard to save towards a deposit, consider a 0% mortgage or perhaps moving in with your parents temporarily to save.
Location, Location, Location
Location is key when you are choosing a property. You need to think about how the area might change, what else could be built there and whether there is a demand for people to live in the region. If you can buy early in an up and coming area then you will get a good return on your property as the area gentrifies. Also, if there is a lack of land or restrictions on building then that limits new build and keeps prices up. Similarly, if it is near a university or area of beauty then there will always be an influx of people.
Long Term Gain
Although property prices may dip in the short term, if you keep your home for a long period of time then it will undoubtedly increase in value. If you want to move away from the area then it is always possible to rent the property out while maintaining the investment. If you know you will be wanting to sell the property in a few years time then you need to consider carefully whether you will make a good return.
Build a Portfolio
Once you have bought one property then it will be easier to get a mortgage for a second one to rent out. Building a property portfolio can bring a better rate of return than investing in shares or savings. You need to realise the amount of debt you will be taking on though. If, unfortunately, your properties did lose value then you could be left with a lot of negative equity and debts to pay. Talk to a professional and make well thought out decisions about where to buy and chances are you will be fine.Although it seem risky to plunge all your money into what is a slightly rocky market, in the long run property is the safest investment. You have to live somewhere so it makes a lot more sense to be paying off your mortgage rather than giving someone else rent and if you make sound choices you can grow your portfolio so you spread your investment.
You might also like...