Get on the Property Ladder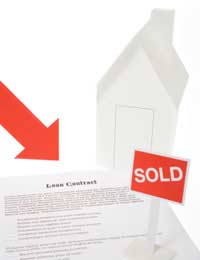 With the average property price being over seven times the average salary, it is no wonder that so many first time buyers are struggling to get on to the property ladder. If are looking to buy a home it can feel like you will never be able to afford it. However there are a number of ways to clamber on. You just need to consider which one is right for you.
Dad can I Borrow £20,000?
It is becoming much more common for parents to help their children get their first footing on the property ladder and it is worth discussing the possibility with them. Although you may not want to accept a cash gift from them, there are other ways to use their help. Discuss the possibility of them giving you an interest free loan or agreeing to release some of the equity from their house than you will then pay off. Or think about them acting as a guarantor on your mortgage or buying it jointly with you. Many mortgage companies will consider multiples of your parents' income if they have some responsibility for it.
It's a Team Effort
No doubt a number of your friends are in the same position as you so why not consider buying a property together. You can pool your resources and buy something nicer than you could afford otherwise, plus you will share the burden of the debt. Think carefully about this one though and be sure to draw up a legal agreement that covers all the eventualities of someone wanting to get out. However close you are, you never want to mix friendship with business and need to make sure you are all protected.
Get the Government to Help
If you are a key worker such as a nurse or teacher then there are a lot schemes to part own a property or get loans towards it. However, you may still be able to qualify for help even if you are in a different career. As long as can prove you don't earn over a certain amount and have good financial history then you have a good chance of being accepted. Usually the government will pay for a percentage of your home that you then have to pay back, with any relevant interest, when you sell.
Take a Step Away
Of course you have always dreamed about what your ideal home would be like whether it is living in a city penthouse or a country cottage. However, the reality is that you may not be able to afford this just yet. It can be depressing when you look in the estate agent's window and realise that your budget really doesn't stretch very far but compromising on a few points may ease your search.
Work out which factors are important to you and which you can't compromise on. Could you move a few more miles away? Could you buy somewhere that is in need of a makeover? Could you opt for two bedrooms instead of three? By making a few sacrifices you will be much more able to get in the bottom rung and then climb up over time.
Everyone has ideas about how their life will be but sometimes you need to step back and think outside the box to make your dreams a reality.
You might also like...