Getting the Best Mortgage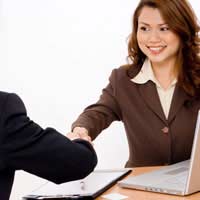 Taking out a mortgage is the biggest single debt you will ever commit to so you want to make sure you are getting the best deal. All the figures and choices can seem like a totally alien world and it can be very confusing trying to decide what is right for you. Don't rush into accepting a mortgage offer, take your time to look around and clearly understand what your options are before signing on the dotted line.
Do Your Research
You would never decide to buy a house without looking at all you options, exploring what else is on offer and understanding the Market. The same is true for finding a mortgage to buy it with. There are so many different lenders out there and so many terms that you have probably never heard before so it is important to do some research. Understanding what all the different options are and what they mean in financial terms will help you make an informed decision.
Know What Suits You
One size doesn't fit all and this is especially true when it comes to mortgages. If you have a big deposit, bad credit or are self-employed then you are going to need very different things from your mortgage. It is good to take advice from family and friends but just because something was right for them doesn't mean it will work for you. Once you have done your research and understand what is available, sit down and look at which type of mortgage suits your own individual needs the best.
Be Honest
Be honest with yourself and with your mortgage or lender. Although trying to embellish your financial situation might seem like a good idea at the time it will only lead to trouble further down the line. You need to find the best deal for you and if you don't present the truth of your reality then you won't be able to find a deal to match. Also, when it comes to lenders, you will need to prove what you profess so will soon be caught out.
Find a Good Broker
The best way to find a mortgage that suits your needs is to work with a broker. They will look at all the different mortgages available and find the best for you. Brokers work in different ways so you need to make sure what you getting. You want a broker that searches all lenders and that works on commission rather than charging you additional fees.
Think About the Future
What is right for you now may not be right for you in a few years time. If you are thinking about starting a family, going into business or working abroad then you want to make sure there is flexibility in your mortgage. Many younger people opt to pay interest only for the first few years until they are more established in their careers and have some spare cash. If you decide to accept a short term deal with plans to re-mortgage in a few years, consider how much re-mortgaging will cost you and if it is worth it.
Buying a house and committing to a mortgage is a big step and you need to research your options and work out what is right for you.
You might also like...