What to Consider Before Buying Abroad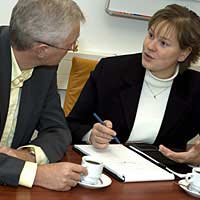 It is becoming more and more common for people to buy property abroad and it can be a very tempting idea. However, when investing in a foreign country you shouldn't rush into any purchases and should make sure you understand the market. The process is often very different to the UK and is complicated by the language barrier. By being thorough and consulting the experts you can make some sound purchases and be the happy owner of a place in the sun.
What's your Purpose?
Before you even start looking for a property abroad you need to decide what you want it for. This may sound obvious but do you want to live in it? Rent it out? Share it with friends and family? Or use it as a holiday home? These are all considerations that will shape what kind of property you decide to opt for and where you decide to buy. It is also likely to affect how much you decide to spend. If you are going to receive some rental income then it will be easier to manage a mortgage than if it is a second home.
Language Barriers
Even if you have quite a good level of language for whatever country you are buying in, legal jargon can still throw you. When you are signing any kind of contract it is very important that you don't just vaguely understand it but thoroughly read every detail. Glossing over something in the small print is very dangerous and likely to lead to expensive and stressful situations. Make sure you get the contract translated into English, preferably by an independent party and don't be afraid to ask questions about anything you don't understand. Having an objective bilingual advisor is invaluable in the property buying process.
Ownership
It is quite reasonable to assume that if you buy a property then you own it but unfortunately there have been a number of scams, especially recently in Spain. People selling property have not owned the land or sometimes even the rights to the home. There can also be problems when you are buying a property 'off plan' as what you pay for may not necessarily be what you end up with. Again, it is important to seek professional impartial advice. Although it may seem costly at the time it will save a lot of heartache in the long run.
Money Matters
Different countries have different laws governing foreign investment. You need to be aware of these before you start the buying process. Whether it is being unable to take profits out of the country or having to open a business in order to buy, it can have a huge bearing on the process. Also, consider who you will get your mortgage through as it can be better to have a Euro mortgage for buying in Europe.
Many people dream of buying a home in the sun but if you get too carried away without paying attention to all the details then your dream may turn into a nightmare. Take your time, know what you want and seek professional help to get there without any hiccups.
You might also like...