Great Holidays Without Blowing the Budget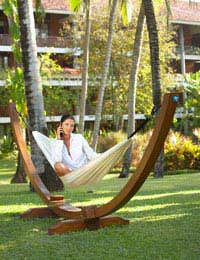 Everybody needs a good holiday to get away from it all and leave the stresses of everyday life behind them. However, when you think about how much it is going to cost, it can become the cause of stress rather than the cure. There are plenty of bargains out there and you don't need to go to a 5 star resort in Hawaii to have a memorable break. All it takes is a little bit of imagination, some structured planning and perhaps the odd bit of luck.
Plan your Package
It can seem like package deals ae the cheapest but often, if you have the time and patience, you can put together your own holiday at a cheaper price. Plus, you get all the bits you want and don't have to pay for the parts that you don't. With so many cheap flights available, that is the best place to start. Once you have that sorted find a place to stay but make sure you thin about transfers as these will be more expensive if you don't book them in advance.
Go Last Minute
If you can be flexible and haven't got you heart set on a particular destination then booking a last minute break is a great idea. Prices plummet when companies are trying to fill their leftover spaces and you can pick up some big bargains. Make sure you know what you are getting though as some of the deals don't specify accommodation or may not include transfers and extras. As long as you are savvy about your search then you could end up sunning yourself next to someone who paid twice as much for their holiday.
Consider the UK
There is no need to jet abroad to have a great holiday. There are some stunning places in the UK that are just waiting to be explored. Obviously you have to consider the weather, but if you are going away in the Summer then you should be OK. Book a country cottage in the Cotswolds, have a wild time at a holiday camp in Blackpool or go surfing in Newquay.
Don't Try and Keep up With the Jones'
If your friends or neighbours are boasting about their trip to a Bali spa then you can feel the need to do one better. However, spending beyond your means will just leave you miserable once the holiday ends. Be sensible about what your budget is and stick to it. Factor in a couple of treats and splash out on something you really want to do but balance this out by spending a few free days on the beach or by the pool.
There is no reason why a holiday in the UK, booked last minute, or kept to a sensible budget can not be just as much fun as splashing the cash. It is about doing something you enjoy with the people you love and escaping the worries of everyday life, not making more for yourself. So have a plan and stick it but if you fancy the odd ice cream or a ride on the banana boat then let go and have fun. You can't be sensible all the time!
DAILY FINANCES IS FOR SALE.
This website is for sale [more info].
You might also like...