Don't get Ripped off Abroad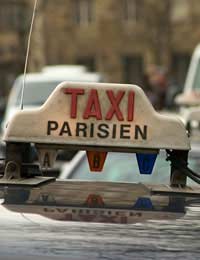 You've been looking forward to your holiday all year but then when you finally set foot abroad you lose your money to a scam artist and are unable to enjoy the rest of your trip. If you don't want this to happen to you on your next holiday then pay attention and be cautious. It is easy to get caught up in the adventure, trust the locals and forget about being aware but it is at times like that when you are at your most vulnerable.
Money Matters
Wherever in the world you are going, your preparation should begin at home. The first thing to do is know what the exchange rate is for the country you are visiting and know how to work it out, approximately at least, in your head. This way you won't get ripped off by someone overcharging you. In the same way, find out how much things should cost where you are going. For example, how much a taxi fare is or a meal in a local restaurant. Being informed is the first step to protecting yourself against scam artists.
Spot the Scam Artists
As nice as it would be to be able to trust everyone and believe in the good of human nature, it's just not realistic. A lot of locals see tourists as money machines and a quick way to make a quid. As mentioned above, knowing how much things should cost is the first step and don't be afraid to argue with them. Also, when getting taxis or hiring anything, such as a pedalo, always ask how much something is going to cost in advance and even better get them to write it down.
Go Large
When you want to change money or cash travellers cheques it is best to stick with reputable operators. Either do it at your hotel or check your travel guide for recommendations. If you go to smaller vendors then they will give you a worse exchange rate and may try to rip you off by giving you less money than they say they will or giving you fake notes.
Keep your Valuables Close
You don't want to spend your whole holiday worrying about where your valuables are but make sure you are sensible about storing them. If your hotel has a safe then make use of it and if not then essentials such as passports and money should be carried with you. The best thing to do is to buy a money belt which sits below your clothes and means you don't have to worry about pickpockets. If you are travelling on public transport then make sure you keep your bags close to you at all times and in taxis, never all get out while the driver is still in the front and the luggage is in the boot, in case they drive off.
Most people are trustworthy but unfortunately it is the few that are not that will ruin your holiday. Be sensible, think about what you are doing and plan how you will change money or store your valuables. The most important thing is to trust your instinct though. Don't be worried about offending anyone, if it doesn't feel right, it probably isn't.
You might also like...