The Truth About Pensions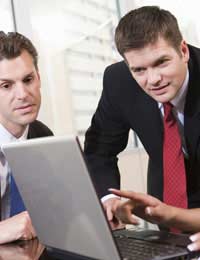 Pensions are something that everybody has to consider whether you are pushing retirement or just starting in your first job. The earlier you start saving for one the better and if you have a company scheme then it would be foolish not to get involved. The world of pensions can be a confusing one though and trying to work out what your return will be in forty years can feel like more hassle than it's worth.
The Early Bird Catches the Worm
The first and most important rule about pensions is, the earlier you start saving the better. They work by accumulating compound interest, meaning that any money you put in earns interest and then that interest earns more interest. Therefore, if you start saving at the age of twenty you will see a much greater return on your money than if you leave it until you are forty. If you can put away a substantial amount early on then you will be in good stead but any contribution you can make is better than nothing.
The State of the State
The state provides a pension for old people but this is slowly diminishing to the point that people starting work now are unlikely to receive any money once they retire. Although it is only a minimal amount anyway, it is something and without it you need to think even more seriously about saving for yourself. You can save up to 15% of your earnings in a pension and higher rate tax payers can claim relief on these contributions.
Be Civil
People who have jobs in the civil service are the cream of the crop when it comes to pensions. If they work as a civil servant until they retire then they are guaranteed to receive two thirds of their annual income as a pension. This is a fantastic set up but there are a few things to consider. Firstly, there has been controversy about these schemes recently and they may be set to change and also, if you change employers, which most people do nowadays, then your entitlement will greatly decrease.
Where's My Share?
When you are saving for your retirement you want to be sure that your hard earned cash is doing the best it can for you. Unfortunately, pension funds won't always come up trumps. They are linked to the stock market and if that dips then so will your savings. You also need to consider any charges that may be applied to your account and any taxes or further money you may have to pay when you want to withdraw funds. When investing in a pension be clear from the start exactly what you are committing to, when you can take the money out and in what ways it may diminish.
If you don't have a pension through the civil service or a large employer then you need to consider your options. State pensions are unlikely to provide much income and you want to make sure you make the best investment for your retirement.
You might also like...