Protecting your Family's Financial Rights if you Die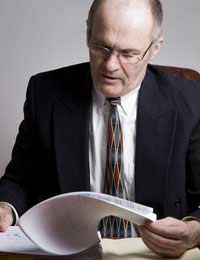 The last thing you probably want to do is think about dying but at the same time the most important thing you can do it protect your family. Nobody, especially if you are young, expects to suddenly pass away but unfortunately it does happen and you can't predict whether it will be you. Thinking about your family's future without you and taking steps to make sure they are protected is an important thing to do and will leave them with one less burden to think about if tragedy strikes.
Life insurance
Life insurance is one of those things that can seem like a pointless expenditure every month when you have other bills to pay and are already under financial pressure. However, the old saying rings true – expect the best, plan for the worst. Of course you don't wan to think about dying and leaving your family but if it does happen you want them to be well placed. Having life insurance is one thing you can do to make sure that your family can stay in their home and continue to live comfortably in the wake of their loss.
Also, if one of you stays at home with the children don't underestimate the financial loss of this if you die. A partner that doesn't work should still consider life insurance as it will cost a lot to cover the unpaid work they out into the family.
Co-habiting partners
Cohabitation is one of the rockiest parts of the law when it comes to protecting your family. If you are not married, no matter how long you have been together you are not entitled to the same rights as married couples. This means that if you don't make your wishes legal then your partner will not automatically receive any of your assets if you die. There is no such thing as common law marriage and in order to make sure your family are protected you need to draw up a will.
Property rights
If you pass away the last thing you want to happen is that your family are forced to move out of your home. However, if the property is solely in your name and there are no legal documents stating that you want it to pass to your love ones then this may happen. Again, if you are married then this is unlikely to happen and if your children live in the home then it would pass to them anyway. However, if you are unmarried and have children from a previous relationship then they would be entitled to a portion of the home and your partner may be forced to sell up to fulfil that.
Wills
The best way you can protect your family is to make a will. Many people think they are too young or that it will never happen to them but it is much better to be safe than sorry. Consult a lawyer or there are plenty of wills you can download from the internet. You will need to make sure these are legally binding and signed in presence of witnesses but it doesn't have to be an expensive and difficult process.
Dying is not a pleasant thing to think about but then neither is leaving your family with no money or a place to live. Making a will is easy and will give you the peace of mind that your loved ones are protected, no matter what.
You might also like...