Planning for your Retirement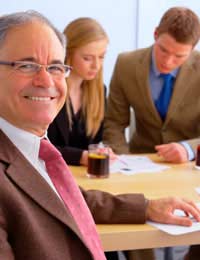 For some people retirement is just a distant dream, whereas for others it can be looming a lot closer. However long you have before you plan to leave the world of work behind you, you need to think about how you are going to fund your old age. State pensions are drying up to nothing and it is down to you to put money aside for your future. Whether you are 25 or 55, taking action now can have a profound effect on your later years.
It's Never Too Early
When you are in your twenties, the thought of putting money aside for retirement seems impossible. You aren't earning much, are trying to enjoy life and want to get your first step on the property ladder, so retirement is far from your list of priorities. However, even the smallest amounts put away now will add up greatly in the forty years before you need it. Try and commit to regular savings, even if it is just £10 a month. If you are older and closer to retirement then you seriously need to think about prioritising your pension and focusing on the future.
When's The End?
In general, people retire around the age of sixty but this can vary with individual circumstances. If you had children late and are still funding them then you may have to work longer. Or, if you have been successful or have your own business then you may choose to leave the workforce earlier. The age at which you are planning to retire is something to consider when you are planning for your future. This will affect how long you have to save and the amount of time investments have to mature.
Property or Pensions?
The traditional way to save for your retirement is to set up a pension. Many companies provide schemes that are good to be part of as they often match your contributions. Or, you can set up a private fund. There are also state pensions but these are becoming nominal as the government struggles to support a large population of pensioners. An alternative way to invest your money is in property. Property has seen huge returns in recent years but this isn't guaranteed and also means you may have to sell your home to fund your retirement.
Plan For Your Priorities
What do you plan to do in your retirement? This is an important question to ask yourself as it can affect your choice of investment. If you want to stay in your home and be near your family then a slow, regular income from a pension will probably suit you. However, if you want to travel or move abroad then a big lump sum from selling property would probably be a better idea.
Whatever you want to do in your retirement, the earlier you start saving for it, the better. There are so many other expenses in life that pensions and retirement funds can seem unimportant but it will soon creep up on you. Take into account your circumstances, when you want to retire and what you plan to do, and choose an investment that suits you.
You might also like...