The Case of Unfair Bank Charges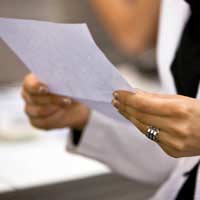 If you have incurred bank charges over the last six years then you could be due a rebate worth hundreds of pounds. And it doesn't need to cost you any money or even that much time to claim what you are owed.
If you have been charged money for going over your overdraft limit or having a cheque bounce then these are the kind of things that you can claim back. The repayment of these claims is currently on hold because the case has gone to the high court but you can still prepare your claims now.
The Court Case
The banks obviously weren't very happy about people claiming so much money back from them and have tried to fight it. Now the Office for Fair Trading has stepped in and is deciding if the charges have been unlawful or not. Some of the country's major banks and building societies have gone to court to fight their corner and the judge will soon decide whether the charges could be unlawful.
Why Can You Claim Back Charges?
As the charges that the banks have been making are considered unlawful, although a firm decision will be reached on this by the courts, you can claim back the money. The reasoning is that banks should only charge as much as it costs to rectify the situation. So charging up to £39 when you go overdrawn is unreasonable as it would only cost them about £4 to notify you and put it right.
What Can You Claim?
You can claim any bank charges that you have paid as far back as six years ago. You can claim for charges that have been made when you have gone over your overdraft limit or have been charged for a bounced check or direct debit payment.
How Do You Claim?
The first thing you need to do is find out how much you can claim. You can do this by going through all your old bank statements. If you don't have them then ask your bank to send you a copy. Once you know how much you are owed then write to your bank and ask for your money back.
And if They Say No?
If they say no then you need to get a bit more demanding. Write to them again and threaten to take them to court. They may then pay up, offer you are partial payment or continue to say no. If they continue to say no then the next step to contact a financial ombudsman. This is free and has been put in place by the government to help settle theses kinds of financial dispute. Instead of this, you can choose to go to court but that is a more complicated and costly process.
You really have nothing to lose by trying to claim back your bank charges. And it may be as easy as just writing a simple letter. If the case in court decides that the banks have acted unlawfully then they will lose out on a lot of money and it will be even easier for you to reclaim.
DAILY FINANCES IS FOR SALE.
This website is for sale [more info].
You might also like...