The Facts about Bankruptcy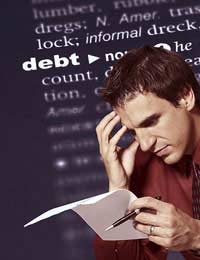 Bankruptcy often has a huge stigma attached to it but if you are struggling under a huge pile of unmanageable debts then it is something you may want to seriously consider.
It is not something that you should enter into lightly but can also free you from your debts and help you start again. It will mean that your assets will be taken away to pay off any creditors and will affect your status in the future but it doesn't last as long as many people think.
What is Bankruptcy?
Bankruptcy is a legal status that you can enter into when you are unable to pay off large debts that you owe. Sometimes you might enter into voluntarily or a creditor may force you to make the move so that they can get their money.
Either way, a court will declare you bankrupt and then this status usually lasts for a year during which time they will use your assets and any excess income to pay off the debts that you owe.
What Bankruptcy Means For You
Once you have been declared bankrupt you will be allocated an official receiver who will be in charge of managing your assets to pay off the money that you owe. This means that they can sell things such as your car or your home to pay off the debts. Items that you need for your work or in the household are exempt from this though.
You will still be required to pay your rent/mortgage and bills once you are made bankrupt. Your official receiver will look at your income and decide how much you can pay towards your debts each month.
Long-Term Effects
The status of being bankrupt only lasts for one year, during which time all your assets and extra income will go towards paying off your debts. After this time, as long as you have behaved responsibly and co-operated with your order then you will be discharged from your debts. After this, however, the fact that you have been bankrupt will affect your ability to get further loans or credit. The details of your bankruptcy will stay on your credit report for six years after you have been discharged.
What are the Alternatives?
If you can avoid it then it is best not to be declared bankrupt. It should only be used as a last resort and there other ways that you can get your debt problems under control. You can enter into an individual voluntary agreement (IVA) with your creditors. This will help you work out a payment plan that you can manage and is a legally binding agreement that you must stick to. Also, there are a number of agencies that will help consolidate your debts and work out a payment plan but be careful about hoe much they may charge.
It is never good to be in a position where you are considering bankruptcy but if you are it can turn out to be a good move. Once it has been declared by the court you will lose all your assets and any extra income will go to your creditors. After a year though your debts will probably be discharged and you can start again, albeit with a bit of a rough credit rating.
You might also like...