Keeping the Taxman Away from your Money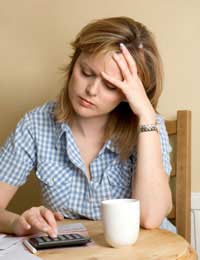 There are only two things that are certain in life – that one day we will eventually die and that we have to pay taxes. It can seem unfair but it is unlikely to ever change so in some ways you just have to accept it. Although you will be unable to avoid paying tax on your earnings, there are other ways to avoid handing over so much of your hard earned cash to the taxman.
Save to Save
One of the easiest way to save on some tax is to invest your money into an ISA. This is a savings account that is exempt from tax. You can only invest up to £3000 a year but you can accumulate this year on year and still pay no tax on it. You can withdraw money and pay no tax on it but you can't pay in more than a total of £3000 a year, however much you take out. By choosing an account that you need to give notice on you will receive a slightly higher rate of interest.
Inheritance Tax
One of the biggest injustices when it comes to the tax world is having to pay inheritance tax. If someone leaves you a house or large investment in their will then you will have to give a large chunk of it to the government. Once it gets to this stage there is nothing you can do about it but you can help the people who may inherit from you. If you pass it onto your married partner they will automatically be exempt. Otherwise you can make a certain amount of cash gifts in advance that will not be liable.
Pensions
If you are putting money into a pension and saving for the future then you can claim tax relief on the amount of money that you invest. If you are already over 60 then you need to make sure that you are on the right tax code and making the most of all the allowance that you are entitled to. Also, if your partner is a non-tax payer then transfer any savings into their name.
Honesty is the Best Policy
Although it may seem like the best way to avoid paying tax is not to declare some of your earnings or savings, this deception will eventually catch up with you. Then, when the taxman does discover what you have been hiding you will be liable for all the unpaid tax which could span back a number of years. This will end up putting you in a much worse financial situation than you would have been if you just paid what you owed in the first place.
Nobody likes paying taxes and it can be agony to have to hand over so much of your hard earned money to the taxman. Unfortunately it is one of those things that you can't change and just have to learn to live with. Take advantage of any allowance or tax free savings that you are entitled to and make the most of any legitimate ways to avoid paying as much tax.
You might also like...