Using the Internet to Save Money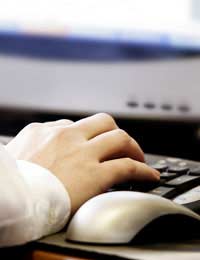 Sometimes it seems difficult to understand how we managed our lives without the Internet. It is a great form of finding information and communicating with others. You can use these things to your advantage by using the Internet to save you money. Shopping over the Internet is usually much cheaper than buying things from a regular shop and you are not tempted to buy extra items. Plus, you can check many different sellers very quickly and compare their prices. Visit money saving forums to get tips from others and take advantage of any promotion codes that you find.
Comparison Sites
One of the best ways of saving money through the Internet is comparison sites. These sites allow you to check the prices of hundreds of suppliers all at once to get the best deals. They also show you other people's reviews so you can see if the seller can be trusted. Not only can you use them for items you plan to buy on the Internet but also to check that you have the best energy or mobile phone tariff that is available.
Money Saving Forums
You will find many different forums across the Internet where people go to share advice and tips with others. These forums can be a great source of information and let you in on money saving secrets that you didn't know. Many people will also share promotion codes and money off vouchers that you can use online or print off and take to shops or restaurants to gain discounts on your food or shopping bills.
Buy Only What you Need
When you go to the supermarket, unless you are very strict with yourself, you are always tempted to buy things that you don't need. If you do your shopping online then you only buy the things that you specifically order and are not swayed by any shop displays or pretty packaging. The site will keep a record of your regular shopping list and it usually works out to only be a few pounds for delivery and all your shopping will be delivered directly to your door.
Auction Sites
Auction sites are a great invention and a clever way to save and make money. People put details and photos of unwanted items on the site and then people bid for them. Be careful not to get carried away and check that the seller has a good record, but you can pick up some real bargains. Selling your own items on auction sites is also a good way to make a bit of extra cash from things that you don't want any more.
The Internet offers lots of ways for you to save money. Visit comparison sites to shop around in one easy step and make sure that you are getting the best deals. Use money saving forums to get advice or promotion codes and do your weekly shop online so you only buy what you need. Finally, take advantage of auction sites to buy bargains and sell any unwanted items.
You might also like...