Planning Ahead for a Baby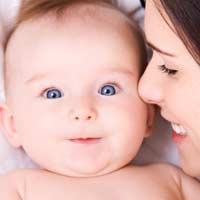 Having a baby is a shock to the system in almost every way imaginable and your finances are one of them. If you are used to having two incomes, spare money and buying a lot of treats for yourself then you are going to have to change the way you think about your finances. Planning in advance, saving some money and deciding what you are both going to do about work is a good place to start. Then look at all the new outgoings you will have and how you are going to manage your money when the baby arrives.
Start Saving
Once you decide that you want to have a family you should also start saving for it. The more you can put away now, the easier it will be when the baby arrives. Work out how much you can afford to save and then be strict about doing so. Set up a separate savings account and a direct debit that takes regular amounts. Even if mum is planning to return to work you will still have extra expenses that you will need to pay out.
Work Matters
Before the baby arrives you need to think about whether mum is going to return to work or how much time she wants to have off. If she is employed then she will receive maternity pay but this will still not be as much as her salary. Remember that many women change their minds about going back to work once the baby arrives so plan what the minimum income you could live on is and what other ways you could earn.
Spend Wisely
When you have a baby there are so many things that you need to buy it can become a bit overwhelming. Work out which items are essential and concentrate on buying them. Have a look if you can get anything from friends and family or buy them secondhand. Also, scour the Internet for good bargains. Try not to get too carried away with things you don't need such as numerous baby outfits or cuddly toys.
Get Planning
Whether it is the initial stages of saving, what you will do about work or how you will manage your finances in years to come, planning is key. By laying out how much money you have, will have and can afford to save you will be more in control of your money. Try to budget so that you make the most of what you have and put some away in case your plans change so that you have a back up.
Babies are expensive. Not only is there so much to buy for them but having one will probably affect how much you earn and how you spend your money. Start saving as soon as you plan for a family and think about what you will do about work. Look at how much you need to earn and start planning and budgeting for everyday expenses, essential purchases and a little left over for some fun.
You might also like...