Is Private Health Cover Worth it?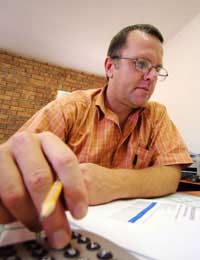 In the UK we are lucky that we are provided with free healthcare. Although it may not feel lucky when you are stuck on a long waiting list or in a cramped ward, compared to places such as America we have it easy. The advantage in the UK is that we have a choice. You can choose to take out private healthcare and there are advantages but is it worth it when you are also entitled to treatment, free on the NHS?
NHS or Not?
It's true that the NHS is not a shining example of a healthcare system but it is easy to forget what a great thing it is to be offered it in the first place. In America healthcare premiums are huge and families can be left with crippling debts for treatment. Here, we have the choice, so why should you take out private healthcare? It is likely you will be treated quicker, with more personal attention and in a nicer environment.
Waiting Lists
One of the major gripes with the NHS system is the waiting lists. When you are ill you want to be treated as soon as possible so that you can re-gain your quality of life. Unfortunately, due to demand, you can be left languishing on NHS lists for a long time, especially if your condition is not considered severe. If you opt for private healthcare then waiting lists will generally be shorter but for particular consultants or common conditions you may still have to endure a slight wait.
Taking Benefits
The way in which a lot of people end up enjoying private healthcare is by taking it as a benefit through their workplace. If this is an option then it is a good idea to consider it. It might be more tempting to opt for a few extra days off but that probably won't have the long term benefits that private healthcare can. If you do decide to go this way then make sure you know what is included and how much they will pay for so you don't book yourself in for treatment and then end up put of pocket.
Payback
Private healthcare is one of those insurances that you can legitimately do without but if you decide you want to take it you need to make sure it's worth it. There are a number of different ways that you can pay for it. A lot of schemes only pay a percentage of your costs or a lump sum for each procedure. The best ones are fully comprehensive but obviously these are a lot more expensive. Alternatively you can choose to pay independently for a particular treatment, for example, if you have been told you will have to wait an inordinate amount of time on the NHS.
We should be grateful for free healthcare in this country but it is easy to not feel that way when treatment is sub-standard. There are a number of ways to opt for private healthcare and it is something worth considering. If you can't take it as a benefit through your workplace then consider the different insurance schemes or using it for one-off needs.
You might also like...