How I Negotiate the Best Hotel Deal: A Case Study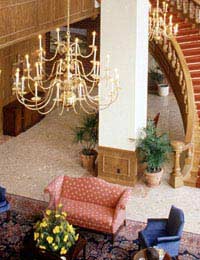 Ever wanted to escape from it all by staying in a wonderful hotel, without having to pay the top prices? In this case study, Michael (34) explains how he uses his negotiation skills to get the best hotel deals.
Michael explains "I love staying in top quality hotels. There's always something to be said for waking up in a large bed on crisp white sheets, as the porter brings you breakfast in bed! If you want to negotiate the best prices for hotel stays you need to have a clear plan of action and think how the hotel owners think."
Get Prepared
Before you get started, decide exactly what it is you are looking for from your hotel stay. Are you planning on a weekend break or just an overnight stay during the week? You should also think about the facilities you plan on using in your hotel. For example, will you be wanting to find a hotel with a golf course? Somewhere close to the city centre or far away from the hustle and bustle of city life? Once you have a clear idea of the sort of stay you are looking for, then you can begin your search in earnest.
Michael says "I like to have a good look through the comparison websites. These are usually the best starting point as they give you a good idea of the sort of prices you can expect to pay. I then draw up a list of those that I think are suitable, in the right location, and at the right price. I also include guesthouses and bed and breakfasts, as a form of comparison and as a cheaper alternative if the hotels aren't willing to negotiate on price."
After you have looked on the comparison websites it is also well worth visiting the individual websites of the hotels themselves. Often the hotel's websites will list details of any special offers (for example two nights' accommodation for the price of one, or a free dinner for visitors who book three nights or more). While some deals will only last for a limited period it is often worth contacting the hotel directly to enquire as to whether they would extend the offer. If they are keen to draw new customers in and business is relatively quiet, you might be lucky.
Contacting the Hotel
"I usually start by ringing up the hotel second on my list of preferences", Michael explains. "It often pays to engage them in conversation and tell them your plans. Let them know, for example that you are planning on arranging a two night stay and that you are undecided between their hotel and the first one on your list. Ask for a quote, and don't be frightened of dropping into the conversation any special offers that the other hotel might be running. Ask them if they can match the special offer, or better it. Remember, these two hotels are in competition with each other, so it is in their interests to at least attempt to match any special offer that is being used to bring in new customers."
Once you have been given a quote, there's no harm in pushing the hotel a little further. A trick Michael often uses is to sound so delighted at the quote that he might even be tempted to staying another night, and asking if there was there a deal for staying on an extra night.
"Once I have what I think is the final quote, I then thank the hotel and tell them I will ring them back with my credit card details. This is then the opportunity to ring up your first choice hotel and let them know what a great deal and quote you have been offered by their competitor. By playing the two hotels off against each other you should be able to get an even better deal at the end of the negotiation."
Asking for Upgrades
If you are feeling particularly confident, you might also try to get a complimentary upgrade to a better room. If you have a special reason for the trip, say an anniversary, then it is often best not to mention this until the room price has been agreed and you have given over your details. If you wait till the end of the conversation and mention your special reason, then you might at least get a free bottle of champagne in your room!
Michael finishes: "getting the best deal on a hotel room takes a bit of effort and a good slice of skilful negotiation. It can also be great fun though, and when you are first successful at getting a reduced price you'll wonder why you didn't try it sooner. Just remember to be honest and realistic in your expectations and you're hotel stay will be just that bit more enjoyable because of the money you've saved!"
You might also like...