Get the Best Insurance Deals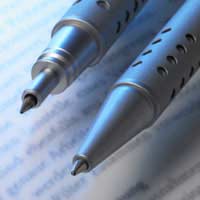 It can feel like you should be buying insurance to cover every aspect of your life from car insurance and home contents cover to travel insurance and even pet insurance. Obviously, you want to make sure you are covered in the event of an emergency but all the payments can soon add up. There are thousands of different insurance deals out there and it can feel a bit overwhelming but taking a bit of time to know exactly what you need and what is available will save you money and put your mind at rest.
Shop Around
With hundreds of comparison sites popping up all over the place you can't have failed to notice them. They usually work by the insurance companies paying a small fee to the site every time a visitor clicks through to their website. This means there is no charge to you, the consumer. It always worth going through to the site directly as well though just to be sure they are not charging you any extra commission. Theses sites allow to compare hundreds of deals in a few minutes and take a lot of the hard work out of the search.
Loyalty Doesn't Always Pay
You may think that if you stick with your insurance company for the long term then they will provide you with better deals. Although it does work like this sometimes, often you will be missing out on special offers from new insurers. It may not be worth the time or hassle to continually swap suppliers but keeping an eye out for deals when you are coming up to your renewal date is always a good idea.
Be Honest
It can be tempting to leave out certain information when you are applying for insurance deals so that you will be given lower monthly payments. However, although this will mean you can pay less, it is never a good idea. If you don't tell the truth then your lies are very likely to come back and bite you if you ever have to make a claim. If the insurance company finds out that you didn't give the correct information to start with then they are well within their rights not to pay out when you claim.
Raise Your Premium
It is a fine balance deciding whether to pay higher monthly payments or have a higher premium. You need to consider how likely it is that you will need to make a claim and what is a reasonable amount that you could be pay out in that eventuality. If you have a higher premium then you will be able to pay less each month but you don't want to be lumbered with a huge fee when you are already trying to recover from an accident.
The saying 'hope for the best, plan for the worst' sums up what taking out insurance is all about. Of course you don't want to have an accident or emergency but having that safety net there will make the event much easier to deal with. Shop around for your insurance deals and keep an eye on what other companies are offering. Consider taking on a higher premium but never lie about your circumstances as it will only come back to bite you.
You might also like...